Finding ambition in a contact centre
At Armatis-lc, you're in for a surprise
Enjoying yourself in a contact centre
At Armatis-lc, you're in for a surprise
Finding freedom in a contact centre
At Armatis-lc, you're in for a surprise
Jobs in Customer Service
Customer Service Consultant
Whatever the situation, you are the solution! The Consultant's mission is to solve different types of customer problems over the telephone, live chats, or social media. Depending on your career goals, you could also be subsequently trained to become a supervisor or join one of our offices in a different country.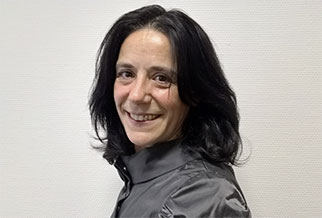 "I love meeting interesting people—and armatis-lc doesn't disappoint! There's a healthy, friendly team atmosphere and I often have positive experiences with my customers. For two and a half years, I have been a B2B customer service consultant for a telecom operator. What makes my everyday job so interesting is providing fresh solutions for people. I love being dynamic and staying positive. I'm also a people person because I know that at armatis-lc, human contact is our calling card. That's probably also why I find my job so fulfilling. I love my work and know how lucky I am to feel that way."
Supervisor
You could call them the team captain. Supervisors organize motivational team activities. They also manage and support their direct reports to help them meet objectives effectively. They brief and debrief, manage conflict, and take care of their teams. In other words, this is a position of responsibility that can lead later on to attractive opportunities in France or elsewhere!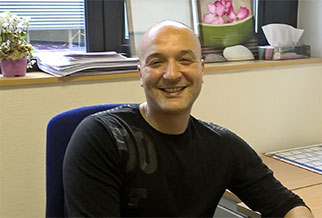 "No two days at armatis-lc are exactly alike! For ten years, I have worked in customer service for an energy provider, and there is no 'typical day' for me. As a supervisor, I manage my teams, train new hires, manage the administrative side of things, and pass on new information from my client or upper management. My everyday routine varies a lot. The office atmosphere makes all the difference. Although we're part of a large group, we haven't lost our more personal, startup feel. Conversations come easily. We help each other out and are always ready to learn. That's the armatis-lc spirit!"
At armatis-lc, you're in for a surprise